Solutions
How can we help?
We have designed various enterprise software solutions which helps organizations to achieve better results and decrease their efforts.
All our solutions are highly scalable, robust and reliable to provide support for your growing business needs.
Our solutions are flexible and can be integrated with other applications to provide substantial returns on investment (ROI).
Realtime Technologies, LLC offers flexibility to their clients and provides software solutions in different business/service models such as Software as a Service (SaaS), Software as a Product or Software as a Project.
All our solutions are backed by dedicated customer support and technical Support.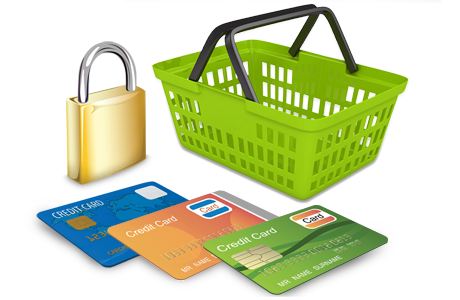 Realtime Technologies, LLC E-commerce Portal will help you to connect with thousands of customers through internet and increase sales of your products or services. Electronic commerce (E-Commerce) is generally considered to be the sales aspect of e-business. It also consists of the exchange of data to facilitate the financial and payment aspects of the business transactions. A large percentage of electronic commerce involves the selling of physical items like Health Care Products, Cosmetics, and Electronic Products etc in some way.
Sell your products/services anywhere anytime!
Key Feature:
Online product catalogue
Attractive user interface
Multiple payment options (E-wallet, Debit or Credit Card and E-pin)
Easy tracking of purchase orders and delivery status
Integrated with Payment Gateway
Admin/Manager Activities:
Add new products/services
Update or delete existing products/services
Search products/services
Review and control all transactions
Check/update status of sales orders
Print sales invoice
Generate Reports in HTML, Excel etc.
User/Customer Activities:
Search products/services
Add products/service to shopping cart
View shopping cart
Delete products/service from shopping cart
Buy product/services from shopping cart
Check status of purchase orders
Print purchase invoice/statement
Realtime Technologies, LLC Inventory Management Solution is one of the finest inventory management software for all retailers and distributors. We have come up with Revolutionary software solution for your entire requirement in Inventory Management and Retail business. Our Inventory Management Solution allows retailers to maintain absolute control over sales and inventory while presenting an easy customer checkout with point of sale (POS).
Realtime Technologies, LLC system is easiest software to use. It is very user friendly software with all features which require to effectively managing the inventory in warehouse. It is completely web based solution and can be accessed anywhere.
It has separate modules for inventory management, bill of materials, work orders, sales/order processing, accounts receivable, accounts payable, request for quotes and purchase orders. This will automate your cash/sales counter as well as your order desk. You can automate your own business quickly and easily, and make inventory, vendor and customer management a snap using DIMS.
Features and Benefits:
Analyzes inventory levels
Paperless Receiving and Picking
Allocates stock plan purchases and allocates deliveries accordingly
Fast and Accurate data entry
Provides powerful search facility using item code
Has an extensive serial number tracking system along with expiration codes
The batching rules assist in controlling inventory levels
Price protection, Lot tracking, Stock transfer, Multi currency pricing
Integrated inventory management with SMS and E-mail gateways
Keyboard or touch screen: Our POS Software is designed for operation with either a keyboard or a touch screen and can handle most types of retail settings
Inventory profitability analysis
Multi level categories, Serialized Inventory, Multiple units of measure
Purchase Order: Purchase Order Entry, Purchase Order Receipts, Purchase Query, Purchase Order History, Purchase Order List, Requisition Processing, Purchase Order pending, Purchase Order Receiving Worksheet
Supports unlimited Sites, Locations, and Items/products are tracked by location
Maintenance: Maintain customer and vendor databases, Vendor Maintenance, Item/vendor Data Maintenance
User Management and User Access Control
Multiple Reports: Item Report, Picking Order Report, Receiving Order Report, Inventory reports
Prints bar codes: Print Item, location, and custom bar code labels
Auto control Inventory (Automatic reminders email when item needs to be ordered)
Maintains complete history of Item life cycle
High Security of inflow and outflow data